Rich & Creamy
Top Varietals:
Chardonnay, Fume Balance, Viognier
Bold and decadent, these wines have a luscious mouthfeel and may have notes of vanilla and caramel.
Bright & Crisp
Top Varietals:
Sauvignon Blanc, Pinot Gris, and Vermentino
Light-bodied and refreshing, these wines are neither heavy nor extremely fruity. They're acidic and best enjoyed chilled. If you like the approachableness of white wines without the sweetness, these are for you.
Sweet & Fruity Whites
Top Varietals:
Moscato, Sangria, Fruitscato, any wine with SWEET in the name
Approachable wines that are reminiscent of fruit and flowers.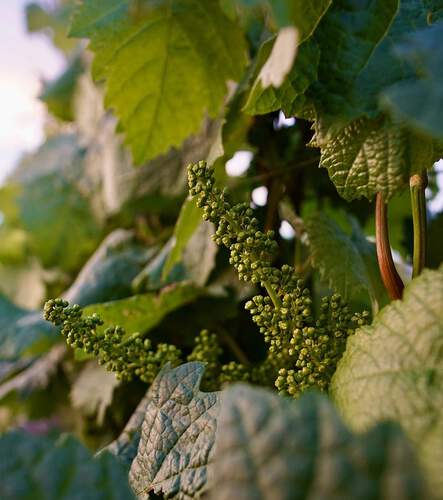 The White Wine Secret
Did you know that most wines start out as "white"?

Wine usually gets its color from the time the juice spends in contact with its grape skins. In fact, most of the world's grape juice is clear – even for red grapes, like Cabernet. For most white wines, the grapes are pressed immediately after harvesting to squeeze out the clear juice, allowing for minimal skin contact and creating a white wine.

White wines can take on many different flavor profiles, from juicy and vibrant to soft and oaky.

Juicy wines are fruit-forward with flavors that create a smooth mouthfeel. For white wines, these can range from hints of honeyed apricot and vanilla to ripe pineapple and apple pie. Vibrancy refers to acidity in wine. Increase acidity creates wines that are bright and zesty. Vibrant white wines are crisp and tend to offer layered aromas of citrus with a dry, delicate finish. The best way to describe a soft wine is light-bodied and smooth. All parts are in balance in these quaffable wines, creating a fruit taste with a quick, clean finish.
1. Which white wines are the best to drink?
"Best" depends on your palate. Tasting notes, acidity, and the body of a wine all play a factor in your preference. If you're new to white wine, we suggest starting with Pinot Gris. Light-bodied and crisp with bright fruit notes, try Edna Valley Pinot Grigio. For a rich and toasty white, we suggest a medium-bodied Chardonnay like Ember Chardonnay. Other popular whites include zesty, bright Sauvignon Blanc and Pinot Grigio.

2. Which white wine should I choose that isn't too sweet?
If you're not keen on sweets, try a wine that's closer to the dry side, like Chardonnay or Pinot Grigio.

3. Which white wine should I choose if I like sweet?
If you like it sweet, we have several light-bodied, fruit-forward options. Start with Moscato, which comes in sparkling or still.

4. How do I use white wines in cooking?
Thanks to their depth of flavor, Sauvignon Blanc and Chardonnay are a great cooking wines. Add a 1/2 cup to the saucepan to flavor any marinade; the alcohol will evaporate, but all the great flavors will remain.

5. Do I need a special glass?
To keep things simple, we suggest using a universal wine glass. These are all-purpose, mid-size glasses that allow white wine varietals to breathe and boast their own unique and delicate aromas.

6. When do I drink white wines?
For us, it's all about seasonality. In the fall months, when the weather is cool and crisp, try a rich and creamy Chardonnay. When winter hits, reach for the sparkling whites to toast the holidays! Come spring, when the weather starts to warm again, a sweet or dry Riesling pairs well with fish or meat off the grill. And finally, our favorite season: summertime. Summer go-to's are Sauvignon Blanc and Moscato, which are best served chilled (and preferably poolside).