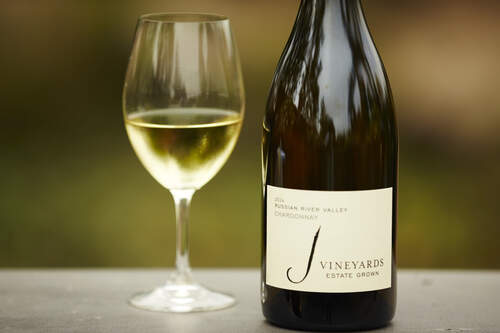 J Vineyards Russian River Chardonnay opens with concentrated, complex fruit notes of Anjou pear, golden delicious apple, mandarin orange, Meyer lemon and ripe tangerine. These bright fruit notes seamlessly with rich hints of creme brulee, toasted hazelnut and tahitian vanilla, giving the palate depth and contrast.
Wine and Food
White Wine Pairings
Seafood and poultry spring to mind, but there is so much more. Discover the world of dining options that pair well with white wine.
Red Wine Pairings
Classically paired with a good steak, discover the world of dining options that pair well with reds.
Discover Your New Favorite White Wine
From vibrant sauvignon blancs to soft chardonnays, discover your new favorite white wine.
The Secret Behind White Wine
Did you know that most wines start out as "white"?
Wine usually gets its color from the time the juice spends in contact with its grape skins. In fact, most of the world's grape juice is clear – even for red grapes, like Cabernet. For most white wines, the grapes are pressed immediately after harvesting to squeeze out the clear juice, allowing for minimal skin contact and creating a white wine.
White wines can take on many different flavor profiles, from juicy and vibrant to soft and oaky.
Juicy wines are fruit-forward with flavors that create a smooth mouthfeel. For white wines, these can range from hints of honeyed apricot and vanilla to ripe pineapple and apple pie. Vibrancy refers to acidity in wine. Increase acidity creates wines that are bright and zesty. Vibrant white wines are crisp and tend to offer layered aromas of citrus with a dry, delicate finish. The best way to describe a soft wine is light-bodied and smooth. All parts are in balance in these quaffable wines, creating a fruit taste with a quick, clean finish.
- The Barrel Room Staff