Unwrap a Flavor Mystery This Holiday
Pick six reds, whites, or a mix of both, and we'll select the varietals. Shipping is included!
Relish Fall Wines from Napa & Sonoma
Welcome the harvest season with varietals that pair perfectly with cooler, crisp nights. From the rich, luscious palate of a Chardonnay to the bold fruit notes of a Cabernet Sauvignon, experience a taste of Napa & Sonoma this fall.
Orin Swift Mannequin 750ML 2020
Golden straw in the glass with a flash of emerald, the wine opens with notes of ripe Bosc pear, lemon meringue, and white flowers. On the palate, the entry is coating with yellow peach, honeydew, and wet stone along with a mid of palmiers, tostones and ripe stone fruit. The finish is accentuated by a seam of acidity and leaves one with hints of lemon pith and butterscotch.
We apologize but this product can not be shipped to your selected state.
William Hill Central Coast Chardonnay V20 750ML
Distinctly fruit forward on the nose and palate, the William Hill Central Coast Chardonnay is a beautiful summer wine. The nose gives you aromas of stone fruit, Granny Smith apples and a hint of lemon zest. On the palate you will be treated to layers of nectarine, green apple, citrus with hints of caramel, vanilla and a delicate edge of orange blossom. This is an elegant expression of Chardonnay with a creamy mouthfeel and long honey-tinged finish. <br><br> <b>VITICULTURE NOTES:</b><br> Our 2020 Central Coast Chardonnay is sourced primarily from San Luis Obispo and Monterey Counties. The 2020 harvest experienced ongoing drought conditions throughout the state of California which caused a slight reduction in crop size. Both San Luis Obispo and Monterey are known for warm sunny days and cool evening weather patterns. These idyllic conditions allow the Chardonnay to ripen slowly and evenly. The resulting fruit is fully developed with beautifully concentrated of flavors and seasoned tannins. <br><br> <b>WINEMAKER NOTES:</b><br> The grapes for our Central Coast Chardonnay were whole-cluster pressed. The juice was fermented in stainless steel tanks to ensure a slow, even and clean process. This Chardonnay underwent malolactic fermentation while being aged on its lees and stirred weekly to build texture and a creamy mouthfeel. After individual evaluations of each lot, the final blend was assembled to create a rich and beautifully balanced Chardonnay.
We apologize but this product can not be shipped to your selected state.
J Vineyards California Pinot Gris V20 750ML
Our bright J California Pinot Gris offers layers of generous fruit characteristics and a crisp finish for a delightfully approachable sip. The juicy palate offers notes of fresh-picked white peach, golden kiwi and nectarine that blend with Meyer lemon, pear and mandarin. Hints of honeysuckle and florals also feature on the round, bright palate.
We apologize but this product can not be shipped to your selected state.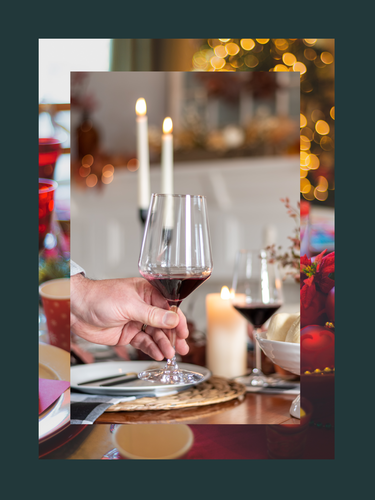 Tips for Your Tablescape
Deck your dining room with holiday wines and DIY décor.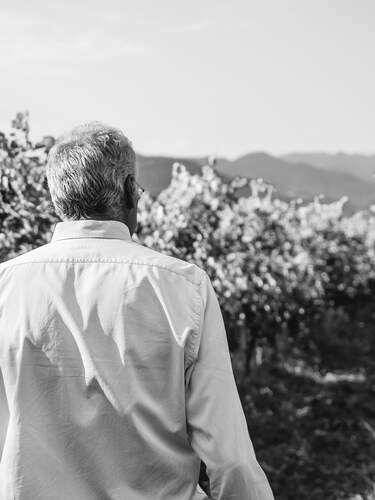 Worldly Wines
Expand your palate and explore the delightful flavors of Italy, Argentina & New Zealand.
Among the many curiosities you may discover inside The Barrel Room, we hope you find what you need or uncover something new.

We are always here to help, so please reach out with any inquiries.