Celebrate with up to 30% off 12+ bottles of Edna Valley Pinot Noir
Promo Code: DEAL
J Vineyards Pinot Noir V19 750ML
Crafted from up to 40 individual small lots, our Russian River Valley Pinot Noir offers a classic example of this renowned region. Opening with rich, flavorful notes of dark cherry, plum and ripe raspberry, while hints of earth, cocoa and clove add depth and nuance to the smooth, layered palate. Elegant and balanced, soft tannins and lightly toasted oak give nice weight and structure to the wine. Pair this food -friendly wine alongside pork tenderloin stuffed with rosemary and spiced apple, topped with a plum reduction sauce. For a cheese pairing, try goat cheese with spiced cherry compote.
We apologize but this product can not be shipped to your selected state.
Gallo Signature Series Pinot Noir V18 750ML
This Santa Lucia Highlands Pinot Noir is a confident, polished expression of Pinot Noir from this renowned Central Coast region. A blend of select vineyard blocks within Olsen Ranch Vineyard as well as a small portion from Sleepy Hollow Vineyard, the wine opens with signature floral characteristics, including lavender, rose petal and violet, which mingle with layers of blackberry, boysenberry, cherry, raspberry and plum. Soft and silky with attractive depth and vibrancy, subtle hints of dusty earth, truffle and clove feature on the long finish.
We apologize but this product can not be shipped to your selected state.
MacMurray Estate Vineyards Central Coast Pinot Noir V19 750ML
The MacMurray Estate Vineyards Central Coast Pinot Noir is deep ruby in color with aromas of ripe red berries, cinnamon and toast on the nose. Nuances of ripe red cherry, pomegranate and raspberry on the forefront of the palate are accented by warm vanilla spice notes. Beautifully balanced, this silky, plush Pinot Noir delivers a layered wine with attractive depth before a long, lingering finish. This Pinot Noir was crafted from a selection of premier vineyards in the Central Coast. Each lot is fermented separately to finely curate our classic MacMurray Pinot Noir style. Selecting vineyards from Monterrey and San Luis Obispo counties gives us depth of flavor with nuanced layers of minerality, earth, and luscious fruit.
We apologize but this product can not be shipped to your selected state.
Napa Valley & Sonoma Wines
Summer is heating up! Pair your hot summer days with a crisp refreshing bottle from our Sonoma and Napa Valley white wine selection.
Orin Swift Mannequin 750ML 2019
Fashion goes through cycles with vintage becoming modern and contemporary becoming stale. Mannequins follow those trends too; the vintage having personality, the contemporary unable to express—all the while, the mannequin stays relevant. In similar ways, Chardonnay is going through its own evolution; the butter-bombs of the past are giving way to nervy, acid-forward expressions of the varietal. Staying relevant and being true to our style is the goal of Mannequin—a balanced form of Chardonnay that isn't overly oaky but has the trendy nuance of our times. <br><br> Glowing in the glass, the yellow gold core flutters as the pale straw rim swirls. Immediate aromas of Meyer lemon, jasmine, yellow chrysanthemum and a hint of fresh cut pineapple and Maldon sea salt come from the glass in layers. On the palate, a silky and opulent entry of juicy yellow peach and nectarine is balanced by a vibrantly elegant finish of lemon zest, almond praline and toffee.
We apologize but this product can not be shipped to your selected state.
William Hill Central Coast Chardonnay V20 750ML
Distinctly fruit forward on the nose and palate, the William Hill Central Coast Chardonnay is a beautiful summer wine. The nose gives you aromas of stone fruit, Granny Smith apples and a hint of lemon zest. On the palate you will be treated to layers of nectarine, green apple, citrus with hints of caramel, vanilla and a delicate edge of orange blossom. This is an elegant expression of Chardonnay with a creamy mouthfeel and long honey-tinged finish. <br><br> <b>VITICULTURE NOTES:</b><br> Our 2020 Central Coast Chardonnay is sourced primarily from San Luis Obispo and Monterey Counties. The 2020 harvest experienced ongoing drought conditions throughout the state of California which caused a slight reduction in crop size. Both San Luis Obispo and Monterey are known for warm sunny days and cool evening weather patterns. These idyllic conditions allow the Chardonnay to ripen slowly and evenly. The resulting fruit is fully developed with beautifully concentrated of flavors and seasoned tannins. <br><br> <b>WINEMAKER NOTES:</b><br> The grapes for our Central Coast Chardonnay were whole-cluster pressed. The juice was fermented in stainless steel tanks to ensure a slow, even and clean process. This Chardonnay underwent malolactic fermentation while being aged on its lees and stirred weekly to build texture and a creamy mouthfeel. After individual evaluations of each lot, the final blend was assembled to create a rich and beautifully balanced Chardonnay.
We apologize but this product can not be shipped to your selected state.
J Vineyards California Pinot Gris V20 750ML
Our bright J California Pinot Gris offers layers of generous fruit characteristics and a crisp finish for a delightfully approachable sip. The juicy palate offers notes of fresh-picked white peach, golden kiwi and nectarine that blend with Meyer lemon, pear and mandarin. Hints of honeysuckle and florals also feature on the round, bright palate.
We apologize but this product can not be shipped to your selected state.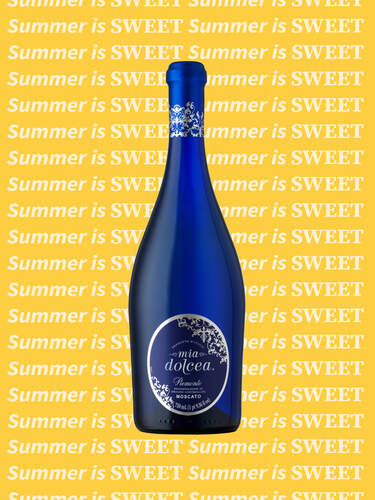 Explore Sweet Wines
Cheers to a sweet summer! Toast every moment with our best selection of sweet wines.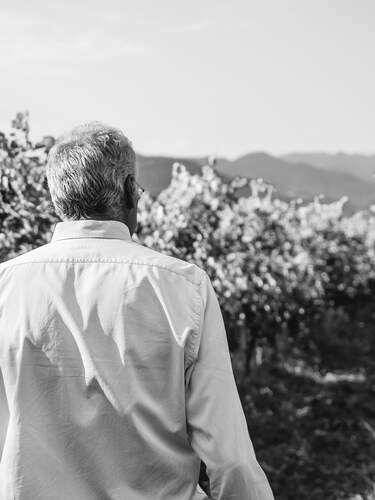 Worldly Wines
Expand your palate and explore the delightful flavors of Italy, Argentina & New Zealand.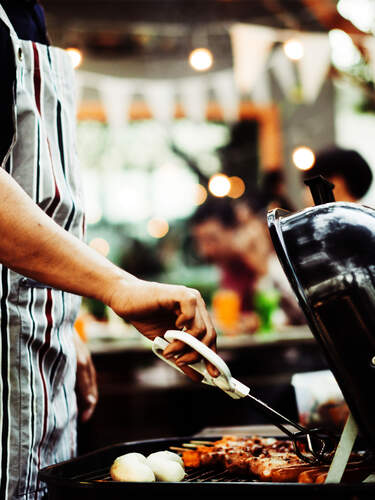 Grill-Worthy Wines
Explore recipes, wine pairings, and more.
Wedding Season Wines
Discover wines for every special moment.
Among the many curiosities you may discover inside The Barrel Room, we hope you find what you need or uncover something new.

We are always here to help, so please reach out with any inquiries.