Experience the best of the Santa Lucia Highlands with Hahn Family Wines. We invite you to explore our collection of cool-climate wines from Monterey County.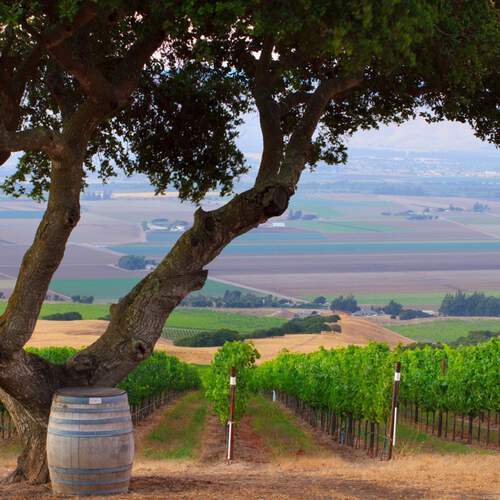 Hahn Family Wines is proud to be a family-owned-and-operated winery. Founders Nicky and Gaby Hahn first came to the Santa Lucia Highlands in the late 1970s, and the Swiss-born couple quickly recognized the region's potential to produce wines of exceptional nuance and character, worthy of attention on the world stage.
Hahn Family Wines was born in 1980 on two small vineyard blocks in the coastal mountains of Monterey. Today, there are six estate vineyards: four in the Santa Lucia Highlands (650 acres) and two in Arroyo Seco (450 acres).

Each of the estate vineyards is certified sustainable under the rigorous Sustainability in Practice (SIP) program.

Some of the best Pinot Noir and Chardonnay in the world grows in the Santa Lucia Highlands AVA, a narrow, 12-mile-long coastal region tucked along the western hills of Monterey's Salinas Valley.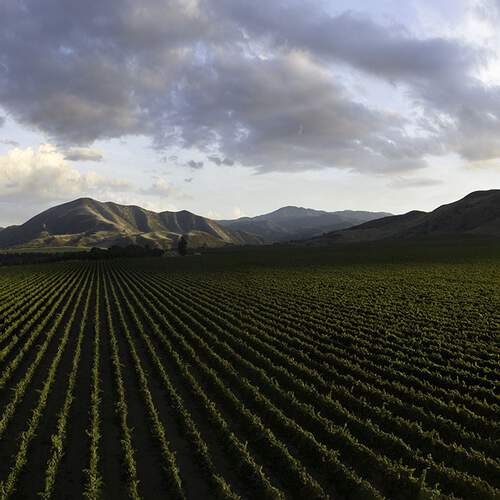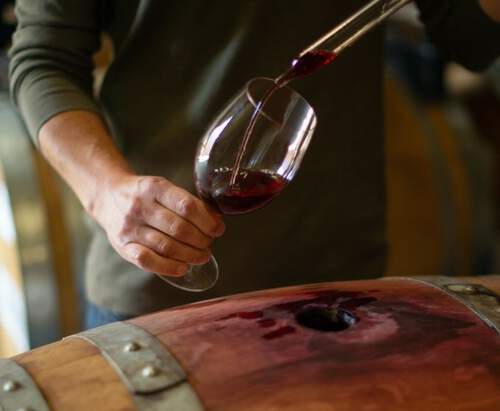 Wines are made in the vineyard but it's the people that matter. With six estate vineyards in Monterey County, the winery and cellar crews have served as stewards of the land for the 40-year history of the brand, honoring the legacy of the Hahn Family while carefully honing their craft and bringing out the very best from the estate vineyards.
Featured Wines
Hahn Founder's Merlot V21 750ML
Our 2021 Hahn Founder's Merlot expresses aromas of black cherry, red ripe plum, with hints of vanilla and spice. The palate mimics those fruits with a touch of blackberry, mocha and velvety tannins, while a rich and luscious mouthfeel tie the whole package together.
We apologize but this product can not be shipped to your selected state.
Hahn Arroyo Seco Chardonnay V21 750ML
Our 2021 Hahn Appellation Series Arroyo Seco Chardonnay is light gold in appearance with aromas of tropical fruit, citrus peel and vanilla. On the palate, vibrant flavors of pineapple, stone fruit, citrus and notes of honeysuckle and butter, followed by a nuanced toasty spice on the finish. <br><br> <b>VINEYARDS</b><br> Grapes for this wine are sourced from Ste. Nicolaus Vineyard & Mission Ranch– certified sustainable vineyards in the Arroyo Seco appellation of Monterey County. Located south of the Santa Lucia Highlands, both vineyards enjoy generous morning sun, with soils that are rocky and well-drained. These soils challenge the vines to yield grapes of depth, character and intensity. The AVA's extended growing season allows fruit to ripen slowly and leads to well-balanced, flavorful wines. <br><br> <b>WINEMAKING</b><br> Picked at the peak of ripeness and flavor, the Chardonnay grapes were destemmed and sent to small French oak barrels for fermentation, of which, 100% underwent a secondary malolactic fermentation to give the wine a soft and creamy texture. The wine aged on the lees in French oak barrels for 11 months.
We apologize but this product can not be shipped to your selected state.
Vivid red ruby in the glass, this wine opens with aromas of red fruit, cherry, blackberry and hints of earthiness, delicate toast and vanilla spice. The palate is rich, with refined silky tannins, medium acidity and flavors of cherry, red plums, raspberry and subtle notes of allspice on a long elegant finish. <br><br> The winter rainfall was slightly below average, but we were able to compensate with early spring irrigation to fill soil profiles before budbreak. Warm spring temperatures aided vine growth and they were able to reach max canopy height. Summer temperatures heated up and slowed down vine growth as vines transitioned into fruit development. Weather leading into harvest was relatively cool and uneventful, which allowed for gradual ripening of the fruit. It was another remarkable growing season in the Santa Lucia Highlands, resulting in wines with beautiful color, concentrated flavors, great structure and naturally balanced acidity. <br><br> The 2021 vintage was crafted using small-lot winemaking techniques to capture a true expression of each vineyard block. Only estate vineyard lots with consistent superior characteristics were selected to ensure exceptional quality of this blend. The grapes were harvested during cool mornings, brought to the winery, destemmed into open-top stainless-steel tanks, cold-soaked and fermented on the skins for 10 days. The wine was then pressed off, settled and racked into a selection of small 60-gallon French oak barrels where it was aged for 14 months. When the wine was ready to be blended, our winemaker selected only the finest barrels that exemplify the aromas and flavors of the Santa Lucia Highlands.
We apologize but this product can not be shipped to your selected state.