Apothic Wines
There's Mischief in the Making.
From rich blends, to an intriguing White and Rosé with dark secrets, Apothic makes wines that are anything but ordinary.
Apothic Wines - There's Mischief in the Making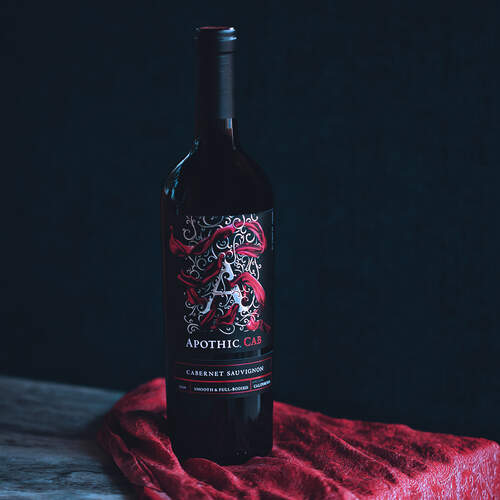 Discover Our Silky Smooth Apothic Cab
Layers of blackberries and black currant reveal a dark fruit presence, while aromas of vanilla blend with a silky texture and soft tannins. The result? A dangerously delicious and mysteriously smooth Cabernet.
Apothic Moments
Why Apothic?
There's a sly, roguish wink in every one of our bottles, because we think a good wine - like a good time - should mix things up a little.
La Marca Moments
La Marca's sparkling wine comes in sizes big and small, bringing a bubbly personality for any occasion.
Discover Apothic
Shop the family of wines available from Apothic
Apothic Red is a masterful blend with intriguing intensity and luscious texture. Zinfandel leads the blend with generous notes of deep dark fruit and faint hints of spice, while Syrah brings notes of blueberry compote and hints of boysenberry. Merlot contributes bold structure and rich characteristics of black cherry and plum. Cabernet Sauvignon delivers decadent layers of blackberry and black currant. All of the grapes come together in Apothic Red's daringly original blend and finish with long-lasting notes of soft vanilla and mocha.
Apothic Dark is a full-bodied, deep red wine blend. Teroldego, Petite Sirah and Zinfandel blend together, bringing rich layers of blackberry and plum with dashes of black pepper and star anise. Hints of dark chocolate underscore the layers of dark fruit, imparting a long, smooth finish.
The limited release Apothic Brew is an innovative and bold red blend infused with cold brew coffee. This plush, full-bodied blend matches the concentrated dark fruit notes of red blends with the mocha and subtle chocolate characteristics of the cold brew. Hints of maple and toasted oak linger on the long finish, highlighted by the distinctive rich, smooth depth of cold brew coffee.
We apologize but this product can not be shipped to your selected state.
The Origin
Inspired by the "Apotheca," a mysterious place where some of the earliest wine was blended and stored, Apothic crafts a line of bold and intriguing wines with a hint of mischief.
Crowd Pleasing, Yet Unforgettable
Our winemaker, Debbie Juergenson, continues to challenege convention by crafting bold, captivating Apothic blends. From vintage to vintage, the character and flavor of the individual varietals guide the shop of each blend.
Apothic Defies Convention
Conceived to be untraditional and bring innovative blends to market, each sip tells a unique and mischievous story. Whether that be one of drama, intrigue or romance, Apothic Wines are anything but ordinary.
- The Barrel Room Staff