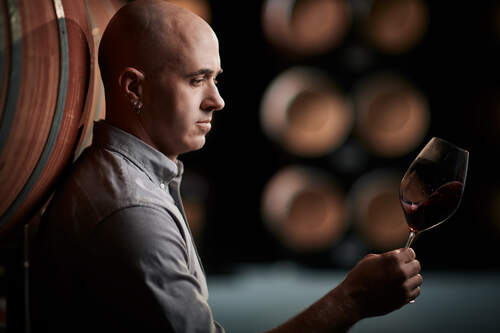 Louis M. Martini Winery is a cornerstone of Napa Valley, offering an internationally acclaimed portfolio of Cabernet Sauvignon. Since 1933, the Martini family has played an integral role in establishing Napa Valley as one of the world's premier wine regions, with each successive generation helping to set new standards in the vineyard and cellar. Today, our newly restored winery features an array of world-class tasting experiences, reflecting an enduring commitment to Cabernet Sauvignon crafted in Napa Valley.
When he first settled in Napa Valley, Louis M. Martini sought to source from the most coveted vineyards in the region. With the 1938 purchase of the Goldstein Ranch in the Mayacamas Mountains, he embarked on a new chapter in advanced viticulture and vineyard-driven winemaking. The vineyard renamed Monte Rosso for its red volcanic soils, has since become the emblematic source of some of our most sought-after releases. Today, we continue to source the best grapes from Napa Valley and beyond.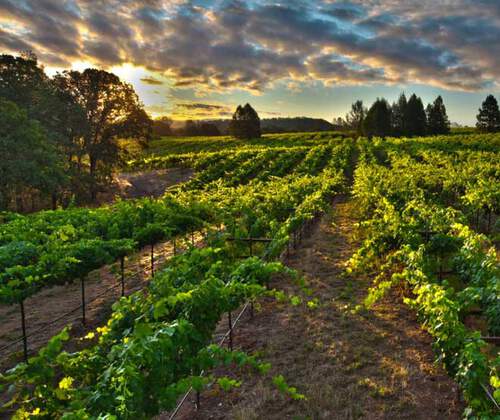 Louis M. Martini Napa Valley Cabernet Sauvignon V18 750ML
The 2018 Napa Valley Cabernet Sauvignon has notes of of black cherry, blackberry and plum are complemented by hits of toasted oak, dried currant and baking spice. Fine-grained tannins and ample brightness on the palate give way to a polished mouthfeel and exceptionally long finish.
We apologize but this product can not be shipped to your selected state.
Louis M. Martini Monte Rosso Vineyard Gnarly Vine Zinfandel V18 750ML
Our Gnarly Vine Zinfandel grapes were picked and sorted by hand at our Micro Winery. They were then gravity fed into small, open top tanks for a three-day cold soak before primary fermentation. The wine was aged in a combination of French oak barrels (47% new) and American oak barrels (21% new) for a total of 16 months. Aromas and flavors of baked raspberries, Bing cherry, and mulberries are balanced by notes of cracked peppercorn, vanilla bean and the historic vineyard's hallmark overtones of spice and dusty earth. Rich and concentrated, this wine showcases a vibrant line of acidity that follows through in the long, silky finish.
We apologize but this product can not be shipped to your selected state.
Louis M. Martini Alexander Valley Cabernet Sauvignon V18 750ML
Our 2018 Alexander Valley Cabernet Sauvignon is a boisterous wine with an assertive profile, offering ripe notes of black currant, plum, crushed fennel and cedar. Rich and rustic, this Cabernet features distinct brambly undertones and finishes memorably with structured, lingering tannins.
We apologize but this product can not be shipped to your selected state.