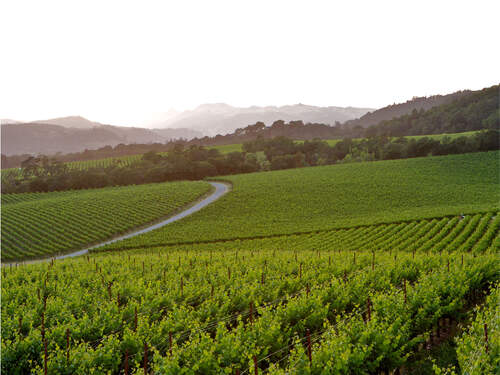 In 1974, Frank Woods founded Clos du Bois with a vision of blending the French winemaking techniques with the best California grapes to craft balanced, approachable wines. Year after year, our wines have been recognized by both wine critics and wine enthusiasts alike. From our California Collection to the Proprietary Wine Collection, Clos du Bois wines showcase 45+ years of winemaking tradition and expertise.
INGREDIENTS:
1 Brie Wheel (8 oz.)
Raw Almonds, sliced
1 cup marmalade
Apple slices & sliced bread

DIRECTIONS:
1. Place brie on baking safe dish and generously spread marmalade over the cheese.
2. Sprinkle almonds on top.
3. Cover with foil and bake at 375 degrees for 15 minutes, until the cheese melts and the marmalade caramelizes.

Enjoy with sliced apples, cheese, and Clos Chardonnay.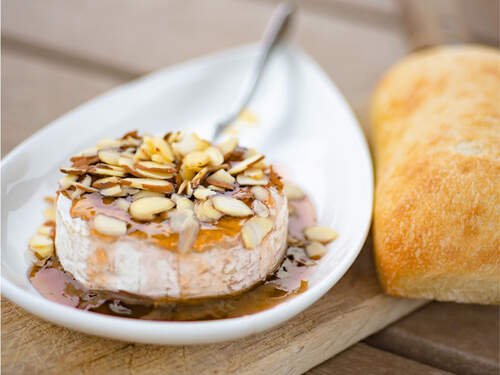 Clos du Bois Chardonnay V20 750ML
Our Clos du Bois Chardonnay is a refreshingly aromatic wine from the rugged coast of California. Scents of warm apple pastry rise from the glass with touches of honey and toasted oak. Bright layers of freshly sliced pear and ripe apple with zests of citrus carry through the long finish. <br><br> Fruit for this classic Chardonnay originates from select vineyards along the coast of California. The North Coast imparts ripe apple and pear characteristics, while the Central Coast brings full, concentrated flavor and a gorgeous acidity to the grapes. <br><br> We harvested the grapes in the cool of night, then gently pressed them to preserve the Chardonnay's fruit characteristics. After settling, the juice was partially barrel fermented in a combination of French and American oak, with the remaining juice undergoing fermentation in stainless steel. To soften the wine's acidity and impart a rich and creamy mouthfeel, we put the wine through malolactic fermentation.
We apologize but this product can not be shipped to your selected state.
Clos du Bois Cabernet Sauvignon V20 750ML
<b>About the Wine</b><br> The 2020 Clos du Bois Cabernet Sauvignon is a decadently smooth, full-bodied wine. Deep purple shows in the glass with aromas of black cherry and a subtle touch of vanilla from the oak. The palate presents layers of plum, blackberry, mocha and toasted oak. This wine carries the rich berry notes through the finish. <br><br> <b>Viticulture Notes</b><br> The fruit for this alluring Cabernet Sauvignon came from select vineyards from some of California's most renowned growing regions. California's 2020 vintage experienced a cool, mild growing season with an accelerated heat spell in August, resulting in early ripening. Vintage 2020 in California shows vibrant acidity and concentrated flavor.  <br><br> <b>Winemaking Notes</b><br> Grapes were mostly whole cluster to stainless steel fermenters where the grapes were carefully extracted to allow for a softer more approachable mouthfeel and capture the unique fruit characteristics of cabernet sauvignon. At the end of the fermentation, selected lots were racked onto oak and aged for 4-5 months to allow for a perfect balance of fruit and oak.
We apologize but this product can not be shipped to your selected state.
Clos du Bois Buttery Chardonnay V21 750ML
Our 2021 Buttery Chardonnay is a rich, full-bodied white wine with a creamy mouthfeel. Inviting aromas of honeysuckle and spiced pear greet the nose. Layers of fresh baked apple and pear meet taps of warm spice and caramelized pineapple. The finish is long and decadent, ending with a drop of rich honey.
We apologize but this product can not be shipped to your selected state.