Sundried Tomato & Olive Tapenade
The combination of the sundried tomato & olives in the tapenade is a perfect balance for the dark fruit flavors of Cabernet Sauvignon.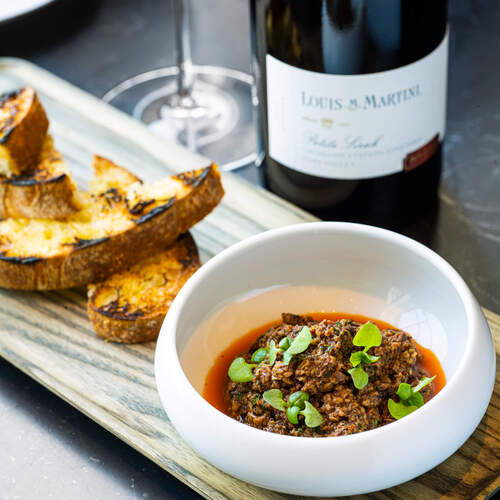 Ingredients
• 2 cup Mixed Pitted Olives
• 4 ea Cloves of Garlic, Roasted in Olive Oil
• 1/2 cup Dry-packed Sundried Tomatoes (Not packed in oil)
• 1/2 cup Fresh Basil Leaves
• 1/4 cup Olive Oil
• 2 Tbsp Lemon Juice
• 2 Tbsp Red Wine Vinegar


Directions
1. Place ingredients in a food processor and mix until smooth, scraping down the sides of the bowl as needed.
2. Taste and adjust seasonings if desired.
3. Serve with your choice of crusty bread or crackers.