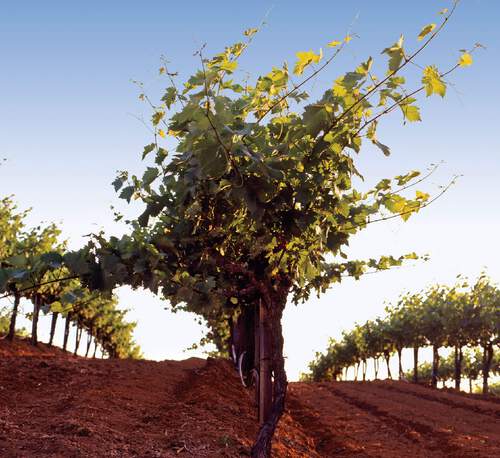 The Mount Peak story begins more than a century ago at the celebrated Monte Rosso Vineyard and culminates with the revival of Mount Peak Winery, a vestige of one of California's ghost wineries. Our wines are inspired by this great place, and pay tribute to the extraordinary winery that once stood there by capturing its enduring spirit in our wine.
Built in 1886, Mount Peak was a marvel of innovation. The three-story, gravity-flow winery was built from the rocks pulled from the dry-farmed Monte Rosso Vineyard. It quickly emerged as one of California's top ten producers, but the start of Prohibition in 1920 forced the winery to shutter its doors. Like many of California's pioneering wineries, Mount Peak was abandoned to the elements, a true ghost winery never to reopen. For decades the winery lays silent, as wild vines and towering fig trees seek to reclaim it stone by stone.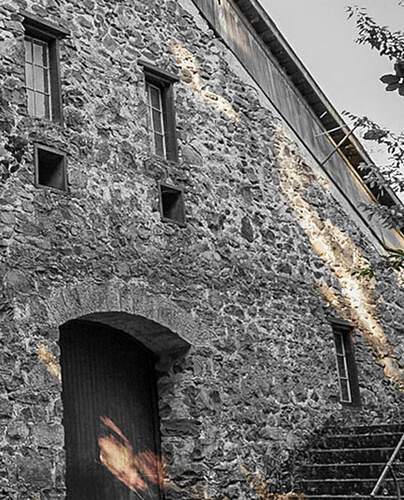 Today, Mount Peak wines display the focus and finesse that are the hallmarks of this remarkable place with three distinct wines. Sentinel™ Cabernet Sauvignon, named after the shield-shaped block that marks the entrance to the vineyard. Rattlesnake™ Zinfandel pays homage to Monte Rosso's Rattlesnake Hill, a place known for the snakes that sun themselves at the highest point in the vineyard. Gravity® Red Blend, so named for a remote, hard-to-reach block where the vines cling to a steep slope that terminates at the mouth of a canyon. Inspired by this storied vineyard, our portfolio of wines are a tribute to California's fabled winemaking history.
Mount Peak Winery Rattlesnake Zinfandel V19 750ML
Rattlesnake Zinfandel is a tribute to the crest called Rattlesnake Hill, the highest point of the Monte Rosso Vineyard. It's famous for the rattlesnakes living among the vines, seeking sunshine by day and coiling around the vines at night. Our deep, complex 2019 vintage opens with ripe notes of wild blackberry, black cherry, dark plum and crushed raspberry, layered with hints of baked fig, cinnamon toast, vanilla and dark chocolate spice cake. This full-bodied Zinfandel offers incredible depth, texture and structure, lifting the fruit notes through to the long, lingering finish. <br><br> <b>VITICULTURE NOTES</b><br> This wine is crafted entirely from the historic Monte Rosso Vineyard, offering exceptional fruit with incredible concentration. The 2019 growing season was warm and evenly paced, offering ideal growing conditions. Winter rain led to a cool spring, which delayed budbreak. Late May delivered more rain but by June, warm, steady temperatures delivered consistent warmth that encouraged canopy growth and allowed the fruit to ripen gradually. Harvest 2019 produced low yields of small berries packed with rich, complex flavor characteristics. <br><br> <b>WINEMAKING NOTES</b><br> We gave the grapes a two- to three-day cold soak to extract the desired foundation for color, flavor and structure. Fermentation took place in open-top tanks with up to 14 days of maceration time. All lots were aged separately until the blend was assembled and returned to barrel for flavors to integrate. Total barrel aging was 16 months in 100% French (30% new) oak, with the balance aging in neutral barrels. 
We apologize but this product can not be shipped to your selected state.
Mount Peak Winery Gravity Red Blend V17 750ML
The Gravity Red Blend is named for a remote, hard-to-reach block on a lower slope of the Monte Rosso Vineyard. Its location on the edge of a canyon yields grapes with exceptional intensity. Decadent dark fruit notes of plum and black raspberry are balanced with a plethora of supporting players – hints of cinnamon, cedar, graphite and pepper add dimension and complexity to this strikingly rich red blend.
We apologize but this product can not be shipped to your selected state.
Mount Peak Winery Sentinel Cabernet Sauvignon V20 750ML
Our Sentinel Cabernet Sauvignon is named for the shield-shaped block that casts a watchful eye over the entrance to Monte Rosso Vineyard. Sentinel opens with aromas of dense, dark fruit, Crème de cassis and bay laurel, Sentinel is rich and full-bodied, offering hints of blackcurrant, blueberry, and black cherry with layers of soft leather and wood smoke. The wine's acidity and tannins are in perfect balance adding texture and depth on the smooth, layered palate, finishing with suggestions of ripe wild blackberry.
We apologize but this product can not be shipped to your selected state.