A Festive Fall Tablescape
Hosting the holidays? Here are a few simple tips to set a festive Fall tablescape.
Keep it Simple! Stick to One Color Palette
When planning your tablescape, a great place to start is the color theme. We recommend keeping it simple with one palette, like warm Fall colors for your Thanksgiving tablescape. Choosing a color upfront makes planning and shopping for décor far less daunting.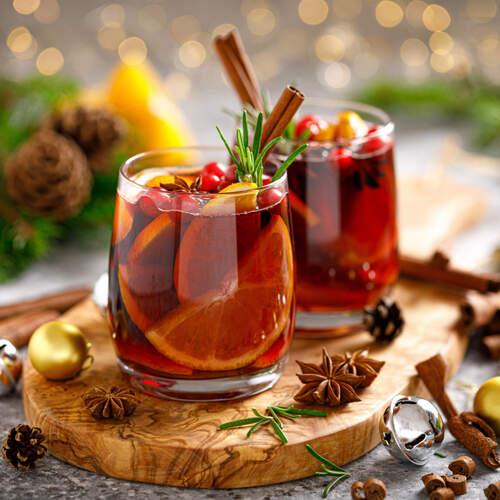 Cocktail-scaping: Two Senses in One
When it comes to the holidays it doesn't get more festive than mulled wine; its comforting flavor profile and visually pleasing colors make it the ultimate entertaining addition. Brew a batch prior to your guests' arrival to fill the house with the aromas of the season and let the celebration begin!