Dijon adds a delicious twist to our deviled egg recipe and pairs perfectly with a crisp slightly sweet Sparkling wine.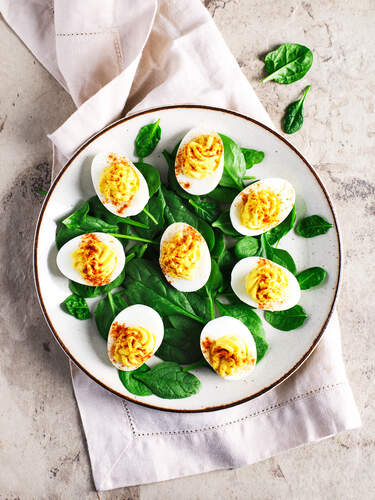 Ingredients
• 4 eggs, boiled
• 2 Tbsp. mayonnaise
• 1/2 tsp. Dijon mustard
• Salt and pepper, to taste
• Paprika, for topping


Directions
1. Boil eggs in water for 12-15 minutes.
2. Cool eggs in fridge for approx. 15 minutes, then peel, rinse, and slice into halves.
3. In a small bowl, combine the eggs yolks, mayonnaise, Dijon mustard, salt and pepper.
4. Fill each egg with the egg yolk mixture. Sprinkle with paprika and serve.