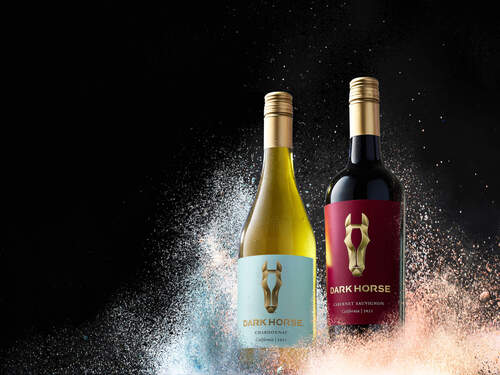 When we first created Dark Horse back in 2010, we had one mission - to make wines that tasted way too good for their price tag. Ten years later, we've developed an entire portfolio of 90-point wines under $10. At the end of the day, our goal is to make sure that every vintage of Dark Horse wine is better than the last - and that it finds its way to your table. When you try it and you love it, we call that a win.
Great wine begins in the vineyard. Modern winemaking comes with an arsenal of tools and technology, but nothing will turn mediocre grapes into a winning wine. So, we started with one of the world's best-growing regions, California, and built strong partnerships with hundreds of grape growers across the state. We work closely with them all year long, walking the vineyards with them and tasting grapes on the vine. When harvest arrives, we have our first pick of those grapes from over 400 growers.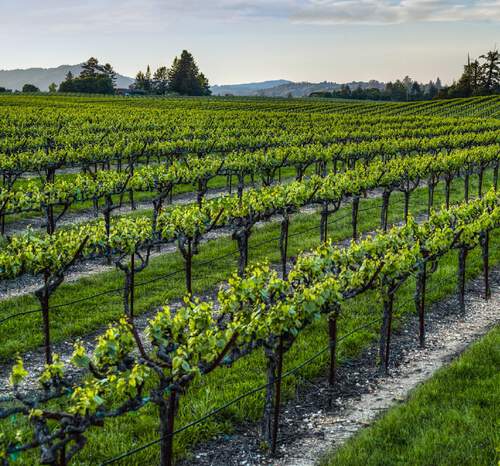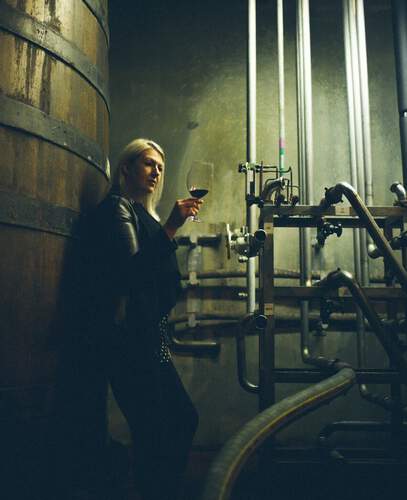 Great wine might begin in the vineyard, but it comes to life in the winery. With the help of our head winemaker, Beth Liston, we've taken some of the most powerful high-end winemaking techniques and tools in modern use and put them to work for Dark Horse. Whether it's extended maceration, which allows our red wines to grow plush and deliciously complex through longer contact with their grape skins, or the way that we ferment and age them on oak for greater depth and flavor, it all comes back to bringing out the best in our grapes.
Dark Horse Buttery Chardonnay V20 750ML
Our 2020 Dark Horse Buttery Chardonnay is a decadent, medium-bodied white wine from the sun-drenched Central Valley of California. Rich layers of buttercream and toasted vanilla take the lead on the palate with bright undertones of ripe apple and pineapple. Aromas of lemon curd deliver a sense of richness through to the finish.
We apologize but this product can not be shipped to your selected state.
Dark Horse Cabernet Sauvignon V21 750ML
The 2021 Dark Horse Cabernet Sauvignon is a bold, well-structured red wine. A bouquet of dark berry, freshly ground coffee and dried herb notes bound from the glass, then carry through to the palate. Undercurrents of cola, shaved dark chocolate and a dust of cinnamon add rich complexity that carries through to a strong finish.
We apologize but this product can not be shipped to your selected state.
Dark Horse Chardonnay V21 750ML
The 2021 Dark Horse Chardonnay is a full-bodied, silky white wine from California. Our Chardonnay opens with aromas of ripe peach, mango, pineapple and honeysuckle. Bright notes of white nectarine, lemon curd, guava and honey play on the palate before finishing with notes of toasty vanilla oak. <br><br> <b>Viticulture Notes</b><br> Our winemaker, Beth Liston, selected the grapes for this Chardonnay from premier vineyards throughout California. The 2021 growing season was dry with budbreak in early March. Harvest began in early August. The resulting grapes were picked at the optimal ripeness while still maintaining their natural acidity. <br><br> <b>Winemaking Notes</b><br> We picked the grapes for our 2021 Chardonnay during the cooler morning and evening hours of August. Fermentation took place at low to moderate temperatures of 55-62°F. Our winemaker carefully selected aromatic yeast to intensify the natural aromatics and enhance the fruit characteristics. After fermentation, the wines were stored in stainless steel tanks to preserve their natural acidity and balance.
We apologize but this product can not be shipped to your selected state.