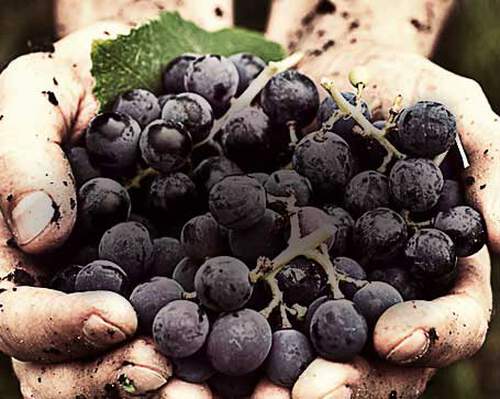 Chateau Souverain proudly offers a contemporary collection of wine rooted in more than 75 years of California winemaking. Our philosophy has been and will always be to craft high-quality, varietally-correct wines that represent the best of California. Our dedication to producing a complete selection of wines that fuse a traditional wine style with consumers' modern tastes can be found in the icons on our label, each symbol paying tribute to our past by representing our time-honored values while we pave the road to a bright future.
Chateau Souverain is located in the very northern reaches of Sonoma County's Alexander Valley, which is approximately 30 miles from the Pacific Ocean and encompasses 76,000 acres. The climate mixes coastal and inland elements: warming the vineyards with daytime temperatures in the 80s and low 90s, and then rapidly cooling them.

In the late afternoon, low pressure draws strong marine breezes into the region. At night, fog from the Pacific Ocean flows up the Russian River channel, keeping many vineyards cool and shaded until nearly midday. Our grapes have the luxury to ripen slowly, developing higher acidity, a lower pH, good color, and a full expression of the varietal's characteristics.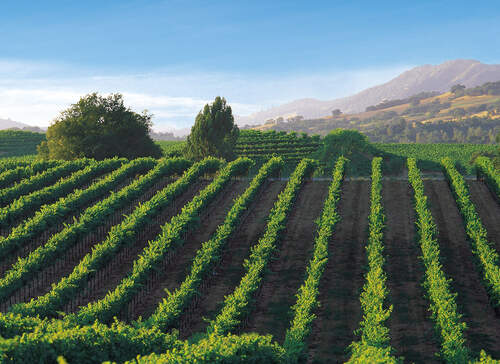 Chateau Souverain Cabernet Sauvignon V20 750ML
Our 2020 Chateau Souverain Cabernet Sauvignon is a full-bodied Cabernet Sauvignon with a smooth mouthfeel and rounded tannic structure from California. A deep garnet color shows in the glass, as aromas of blackberry, black plum, cola and caramel greet the nose. Polished layers of blackberry, black plum, toasted oak, cocoa and hints of black tea leaves lead to a lovely medium-long finish.
We apologize but this product can not be shipped to your selected state.
Chateau Souverain Chardonnay V20 750ML
Our 2020 Chateau Souverain Chardonnay is a lightly oaked, full-bodied wine from California. Our Chardonnay opens with aromas of light honeysuckle, baked apple and freshly baked brioche. The palate offers layers of pear and lemon curd. The silky mouthfeel finishes with just a hint of crisp apple on the lengthy finish. <br><br> <b>Viticulture Notes:</b><br> California's 2020 vintage experienced a cool, mild growing season with an accelerated heat spell in August, resulting in early ripening. Vintage 2020 in California shows vibrant acidity and concentrated flavor characteristics. <br><br> <b>Winemaking Notes:</b><br> After harvest, the fruit was gently pressed and allowed to settle before being racked to fermenters. The juice was slowly fermented at cool temperature and after fermentation it was left on lees which were stirred up to four times a month through January. This helps to build richness and achieve the smooth mouthfeel that is the hallmark of the Chateau Souverain style.
We apologize but this product can not be shipped to your selected state.
Chateau Souverain Pinot Noir V18 750ML
Chateau Souverain Pinot Noir opens with dark red fruit aromas reminiscent of cherry and raspberry. On the palate, notes of fresh blueberries are complemented by hints of clove and vanilla. The wine finishes with cleansing acidity and a fruit-driven balance that gives the wine a polished sense of elegance.
We apologize but this product can not be shipped to your selected state.