Baked brie with cranberries is not only delicious but beautiful, especially when paired with a crisp Sparkling wine.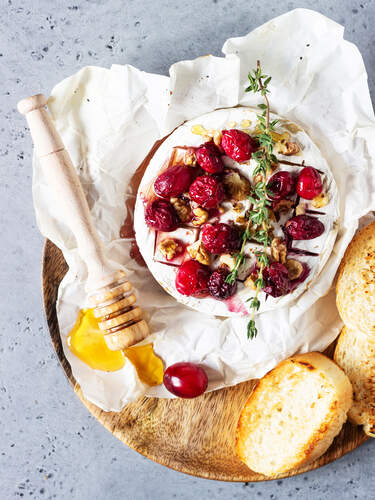 Ingredients
• (1) 8 oz. wheel of brie cheese
• Cranberry sauce
• Walnuts, chopped


Directions
1. Preheat oven to 350℉.
2. Bake brie on parchment paper-lined baking sheet for 15 minutes.
3. Let sit for 1-2 minutes before serving.
4. Top with cranberry sauce, walnuts, or honey.
5. Serve with bread and/or crackers.