Springtime Party Cocktail Guide
This spring, we're hitting "refresh" with five simple cocktails to welcome the season. Using fresh fruits, citrus, and a garnish, simply add select wines from The Barrel Room and serve—minimal stirring and no shaker required. Cheers!
By far the simplest cocktail in the bunch, the Ginscato combines New Amsterdam gin with one of our deliciously sweet Moscato wines, and that's pretty much it! Choose from Mirassou Winery Moscato, Mia Dolcea Moscato, or Barefoot Cellars Moscato, and taste for yourself why the Ginscato is spring's new favorite cocktail.

20mL New Amsterdam Gin
150mL Moscato
1 lime wedge
2 mint leaves
Ice

Add the gin to the Moscato, toss in a lime wedge, and serve over ice. Garnish with two mint leaves.
If you're a fan of pineapple, prep the punch bowl and pass the Prosecco! This cocktail is the perfect choice for party guests this spring. With help from La Marca Prosecco (or its fancier sister, La Marca Luminore Prosecco Superiore), this bubbly crowd pleaser packs the punch.

1 cup Pineapple juice
3 cups Seltzer water
(1) 750mL Prosecco
1 cup Vanilla vodka
2 cups sliced pineapple
2 Peaches, thinly sliced
1/4 cup Fresh mint
3 cups Ice
10 Pineapple wedges
1/3 cup Granulated sugar

Combine pineapple juice, seltzer, Prosecco, vodka, pineapple slices, peaches, and mint in a punch bowl. Add ice and stir to combine. Using a wedge of pineapple, wet the rim of your glasses. Dip rims in sugar, then fill glasses with punch and garnish with a wedge of pineapple and a sprig of mint.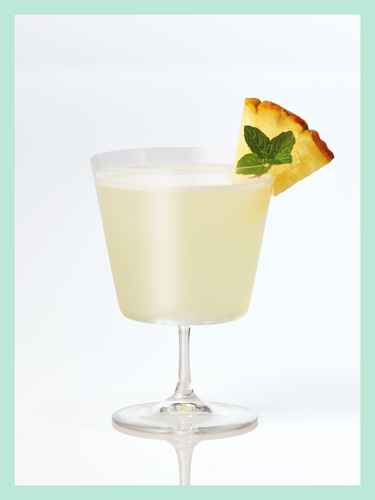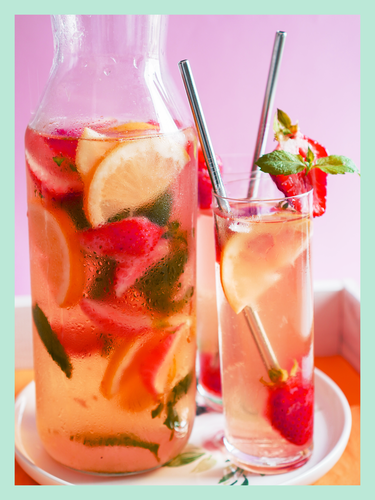 Pour springtime toasts by the pitcher with our signature Strawberry Lemon Twist cocktail. Using Maso Canali Pinot Grigio, Edna Valley Pinot Grigio, or Prophecy Delle Venezie Pinot Grigio, stir in some fresh lemonade, sliced fruit and rum, and you've got yourself a lovely little porch sipper.

(1) 750mL Pinot Grigio
115mL Strawberry Rum
225mL Lemonade
2 Lemons, thinly sliced
2 cups Fresh strawberries, sliced
Club Soda (optional)

Place fruit in the bottom of a pitcher. Add all liquid ingredients. Stir briefly. Refrigerate for 2-4 hours to chill. Serve over ice. Top with club soda if desired.
Add a pop of pink to your springtime parties with a pitcher of Rose Sangria. Choose a bottle of Department 66 Fragile Rosé, Locations F French Rosé, or Fleur de Mer Rosé and pour it over your favorite seasonal fruits for a crisp and refreshing twist the traditional Sangria.

1 bottle Rosé wine
1/2 cup Vodka
1/2 cup Lemon juice
2 tablespoons Sugar
1 cup Strawberries, sliced
1 cup Raspberries
1 Blood Orange, sliced
2 tablespoons Fresh mint
2 cups Club soda

Add the sliced strawberries, raspberries, orange slices, and mint to a large pitcher. Add in the Rosé, vodka, lemon juice, and sugar. Stir to combine. Refrigerate for at least 2 hours (or overnight) to allow the fruit time to infuse the sangria. Add in the soda immediately before serving. Serve over ice.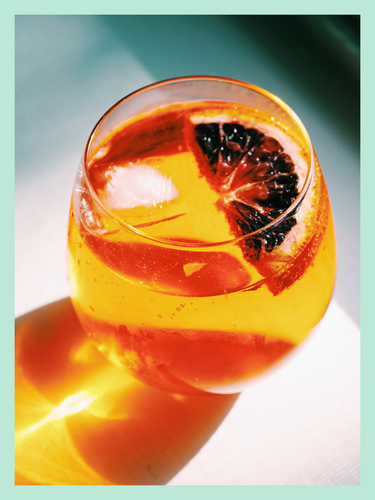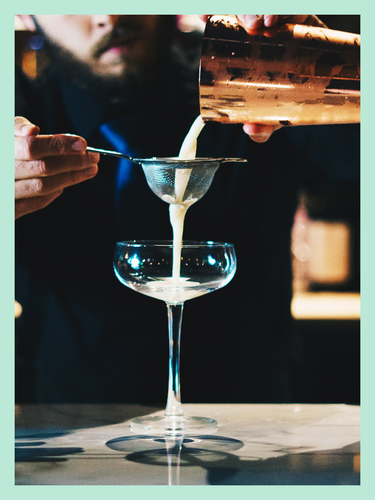 Okay, so you'll need a shaker for this one, but we promise the extra effort is well worth it. Combining gin, La Marca Prosecco, lemon, and simple syrup, this vintage-style cocktail makes its sparkling debut just in time for spring.

3 oz. Prosecco
1½ oz. New Amsterdam Gin
1 oz. lemon juice
1 oz. simple syrup
Lemon peel for garnish

Shake all ingredients except La Marca Prosecco. Strain into a champagne coupe while simultaneously pouring in your Sparkling Wine. Garnish the cocktail with a twist of lemon peel.